Forever living for KIDS
Aloe Barbadensis Miller. It's a mouthful , but it's a name worth knowing. There are around 400 species of aloe plants found in arid regions through out the world They're each benefecial in their own way , but there is only one species that has been recognized for its magically soothing abilities.
LOVE AND CARE FOR YOUR KIDS
FOREVER BRIGHT TOOTH GEL NO WORRIES EVEN IF THEY SWALLOW IT your kids are safe.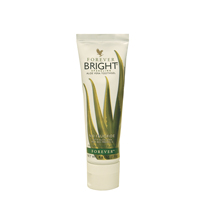 Aloe vera has long been treasured for its quality and versatility - including dental care. Your teeth will gleam with Forever Bright, one of the best tooth gels on the market.
Formulated for the entire family to use, ForeverBright contains only the highest quality ingredients. It is also suitable for vegetarians since it contains no animal by-products. Natural peppermint and spearmint flavorings leave your mouth feeling fresh and clean.
Years of research, development and collaboration with scholars and dentists have provided Forever Living with the optimum aloe-based formula for effective cleaning.
It is not really just good for KIDS, we use it to clean our dentals. Before we put them back, we even leave some pur tooth gel on it. It feels refreshing and our gum's say thank you :)
Members advantages
Join here to insure you get your discount.